More and more people are turning to loft conversions to create extra space in their homes.
Not only are loft conversion great for adding space to your house, but they also add value to your home.
For the most part, loft conversions are not invasive to your personal space and can be done in just a few days. And, the added space to your home will be a welcome addition.
Generally, there are three main types of conversions for lofts, and depending on your budget and the type of roof you have the choice is completely up to you.
The First and most Popular Conversion type is Called Internal conversion.
This type is relatively non-intrusive and can be completed by any building company which covers the South London area. These are the cheapest to complete and will require very little building alteration.
Dormer Loft
The second type of conversion is called a dormer loft. This type will take a little longer to complete and would require some invasion on your private home area.
The last type is the most expensive and may require you to move from your house. It will require that a section of your roof be removed and rebuilt completely. This type will allow you more flexibility in design.
When considering a loft conversion you will have to look at a few main aspects. The first of these is the ceiling height you currently have.
For a successful internal conversion, you will need to have at least 2.2m of space available to you.
If you have less space then you will need to consider either a rebuild of your roof or a dormer conversion.
Your next point of consideration should be how you plan to access the loft as well as what it will be used for.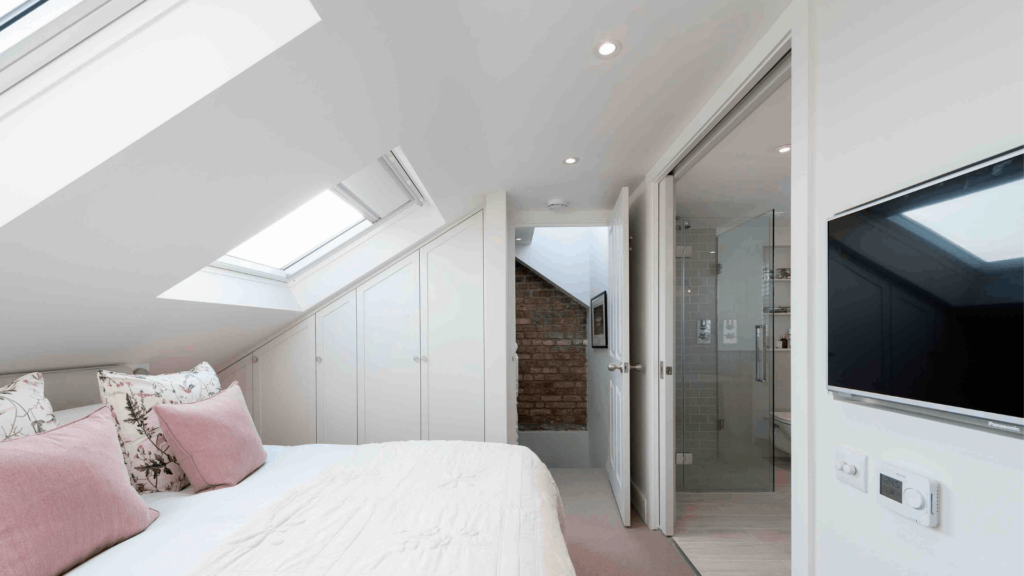 You need to take into account that if your loft will be accessed from inside your house you will need to make space for stairs.
Loft area as a Bedroom
If you are planning to use the loft area as a bedroom you will need to make sure that there are extra facilities such as a bathroom, heating, and ample lighting.
Depending on where you live, you might also be required to get building permission for your loft area.
If you think that you might need planning permission it is recommended that you make use of a reliable builder or loft conversion company.
Skilled experts will be able to guide you through the process of obtaining the right and relevant permissions for your loft conversion.
If you are planning a complete rebuild of your roof you need to get hold of an architect to help with the design and planning for your loft space.
Getting the help of a professional will allow you to make the best use of your space.
Once you have decided how you will go about using your space and which loft is suited for your needs you can start planning the building process.
Always make sure that you have a professional builder on hand to help you through this process.